Coastal Scents 28 Neutral Palette
Hi there!
I picked this up on sale for $8.00 and it normally costs $18.95. After paying full-price for some items only to have them go on sale (ahem, 32 brush set), it will save you money to add items to your wish list and then purchase when they go on sale. Coastal Scents usually updates their sales items on a weekly basis, so you never know what you could save on!
The 28 Neutral palette caught my eye because I'm slowly amassing my neutral/brown/ivory, etc shades of pressed eyeshadows. I have a few dozen MAC eyeshadows, but after becoming disillusioned with the low payoff of some and high prices, I wanted to find some pans I could use regularly and also move about in palettes. The Hot Pots Coastal Scents offers are the pro answer to MAC's letdowns and a cheaper option for their top sellers. I like this 28 palette because it's the same Hot Pot shades (only smaller than the Hot Pot pans) and these are affixed into the palette and aren't removable.
To compare, here are the Hot Pot shades that correspond to the colors in this 28 Neutral Palette (found via
review
of the palette at CS's website):
1st row: Flesh Tone, Sand Dune, Barista, Kokomo Cafe, Harvest Brown, Chocolate Berry
2nd row:
F
rosted Pea, Ivory Dust, Pink Frost, Frosty Taupe, Light Taupe, Sunset Gold, Ashen
3rd row: Nude, Gypsy Gold, Oatmeal Tan, Deep Cider, Amber Bronze, Puce, Cherry Chocolate
4th row: White Silver, Aluminium Taupe, Camel Taupe, B
urnt Umber, New Terrain, Deep Roast, Gunmetal
Have a great day,
T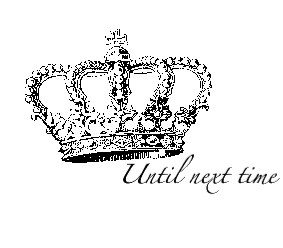 Labels:
Coastal Scents Hot Pot Flesh Tone, Coastal Scents Hot Pot Sand Dune, Coastal Scents Hot Pot Barista, Coastal Scents Hot Pot Kokomo Cafe, Coastal Scents Hot Pot Harvest Brown, Coastal Scents Hot Pot Chocolate Berry, Coastal Scents Hot Pot Frosted Pea, Coastal Scents Hot Pot Ivory Dust, Coastal Scents Hot Pot Pink Frost, Coastal Scents Hot Pot Frosty Taupe, Coastal Scents Hot Pot Light Taupe, Coastal Scents Hot Pot Sunset Gold, Coastal Scents Hot Pot Ashen, Coastal Scents Hot Pot Nude, Coastal Scents Hot Pot Gypsy Gold, Coastal Scents Hot Pot Oatmeal Tan, Coastal Scents Hot Pot Deep Cider, Coastal Scents Hot Pot Amber Bronze, Coastal Scents Hot Pot Puce, Coastal Scents Hot Pot Cherry Chocolate, Coastal Scents Hot Pot White Silver, Coastal Scents Hot Pot Aluminium Taupe, Coastal Scents Hot Pot Camel Taupe, Coastal Scents Hot Pot Burnt Umber, Coastal Scents Hot Pot New Terrain, Coastal Scents Hot Pot Deep Roast, Coastal Scents Hot Pot Gunmetal