"I'm most definitely a woman and I enjoy it" -Marilyn Monroe
Sunday, 2 March 2014
Hi there,
Rose gold. Oh yes. It's not gold or copper- it's like a pinkish gold mixed with blush. It's all over the place and I get irritated because I love something and then suddenly, it's everywhere. I've loved rose gold for years and it's hot right now. Here are some of my favorites. I'll start first with this heinous photo from 6pm. I don't know who would pair this with a chambray lumberjack blouse and velvety payless-lookin' hooker heels, but okay...
Lucky Brand skinny jeans, Charlie
Then for the rich girl in all of us....a beautiful metallic over $500 KitchenAid mixer. Won't mix better for the extra price but you'll look fancy, oh yes, you will.
KitchenAid
Add some sequins and laser cut heels and dang girl, you fine.
Easton Events & Belle Sigerson Morrison heels
Why can't I have drapes that look like I pulled them out of a trunk in a circus wagon? Who makes the rules anyway on this stuff. Glittery sequin curtains? Yes, ma'am.
Easton Events
Even though glitter polishes are murder to remove (use alum. foil with cotton balls soaked in nail polish remover like little hats for your fingers, leave for a few mins then remove the glitter like butter)...this is beautiful. Pair this with Orly 'Rage' and you got some rose gold tips!
China Glaze, 'Glam' or you can try Essie 'A Cut Above' layered with Orly 'Rage'
I love long, sparkly heirloom looking earrings. I want to channel my inner countess who lives in a castle and wear these to Wal-Mart.
Etsy
Or I can be delicate about it and wear these instead.
Kate Spade
Or we can throw delicacy out the window and go whole hog- roses, napkins, fountains of flowers, and gazebos all over the joint! ROSE GOLD!
And of course the fiasco of marketing that was supposed to be fabulous- the Urban Decay Naked 3 palette...best of the bunch.
Urban Decay Naked 3 Palette
Get your bling on with rose gold Swarovski crystals. I'm going to glue them to my eyelids and go around signing Gwen Stefani songs.
Swarovski
Oh won't this look pretty in my hair or around my scrubs. Yes, rose gold nursing outfit!
Sash
Blush/Champagne dress to wear the sash with....oh heaven.
Vera Wang 2010 Wedding Collection
MAC's Rose Gold pigment is too dark and bronze, but Melon is a beautiful peachy copper that is beautiful!
MAC Melon pigment
Or if you've got the Deluxe Shadow Box from Urban Decay, get a little Scratch on top of your peepers for some rose gold goodness. If you put Baked in the center of your lid it's even better.
Urban Decay Scratch eyeshadow [Deluxe Shadow Box]
Now I know it doesn't look like rose gold. You're thinking that mauve with gold flecks is not the right shade...but when you match this with your skin you get a rose gold flush that is gorgeous. It's not too orange or pink. Nars blush in Sin is worth every.stinking.2400.pennies.
Nars Blush in Oasis
MAC's lipstick in Ramblin' Rose isn't this granny plays bingo orange and gold- it's this beautiful pinky gold that looks just like rose gold on your lips.
MAC Ramblin Rose
And if you're broke from all of the above, $3.00 will get you a latte or it'll get you this beautiful baked eyeshadow from ELF.
Elf Baked Eyeshadow in Enchanted
Now I'll be quiet and photo spam- Rose Gold Rose Gold Rose Gold....
Pumpkin and Poppy, VeggieBeauty
iPhone case
Morganite
Morganite and Rose gold, hotcha mama!
Rose gold mosaic glass
3M Copper Foil tape
Get your craft on!
Krylon Metallic Spray Paint- Copper
Pennies Copper glitter, Etsy
Now for some famous faces going rose gold
Pam Anderson
Charlize Theron
Kim Kardashian
Rosie Huntington-Whitely
Beyonce
Oh gracious these are great- I love her...
Katy Perry duckin'
Katy Perry, get outta mah face
Katy Perry and her rose gold hair
Jennifer Lopez
Jennifer Lopez
Jennifer Lopez
Jennifer Lawrence
Jessica Simpson
Okie doke- I love rose gold. That about sums it up. Now I am waiting for rose gold nachos, hair color, and toilet paper. Then I'll be all set.
Have a great day,
T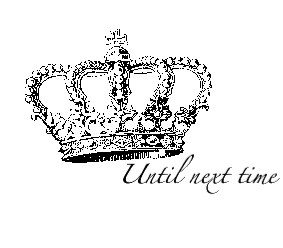 By:

Baroque In Babylon
2 Comments
at 10:54
Links to this post


Saturday, 1 March 2014
Hi there!
I love me some bright pink. I feel like a bright pink lipstick is fitting for anyone- it's cute on little girls when they play dress up and it's charming on older ladies, kinda sassy at all ages in between. I think it's a versatile shade that can be worn at the office if it's a matte and if you have smaller lips. I think it's perfect for a date or just for a day at the beach. It makes me think someone who would wear bright pink is happy and open-minded. I love bright pink lipstick!
Here is some of my inspiration for sharing the matching MAC lip trio for today-
Google
Google
Gumballs! [Google]
I've already shared the lip liner, Pro Longwear lip pencil in Dynamo. It's a true vivid magenta. My review is
HERE
. But for fun, here's the swatch photo so you can see the bright color. Meow!
The other items in this lip trio have a less pink lean and instead are a more purple pink- fuchsia without the almost yellow undertone some bright pinks have. First up, Pink Poodle Lipglass by MAC. This is a semi-opaque color, tends to be a bit tacky on the mouth as lipglasses tend to be, and has a nice gold shimmer that doesn't get in the way of the bright color.
Pink Poodle, courtesy of MAC
Pink Poodle, courtesy of MAC
Pink Poodle: 4.8g, $15.00 "Pink fuchsia with pinky-gold shimmer"
I paired Pink Poodle with Girl About Town. Man, who doesn't own this color? I think it's the one everybody loves next to Russian Red. It's a pretty fuchsia with a violet tone that makes it great on just about everyone.
Girl About Town, courtesy of MAC
Girl About Town, courtesy of MAC
Girl About Town: 3g, $16.00 "Bright blue fuchsia"
Here are the two together- a near identical shade match that goes together perfectly. I like how a lip gloss can add that punch of shine and make some lipsticks more comfortable.
Here are some close up swatches so you can see the gold in Pink Poodle.
Here are all three together. Dynamo is a different shade family, but unless you get the chromagraph in Magenta, this is about your only option for a MAC hot pink lip pencil. However, it works with this trio because Girl About Town covers it nicely and they don't clash when worn together.
Here are all three- worn together! I love how bright and glossy this combo is. Go pink!
Just for fun, I swatched MAC's Impassioned against Girl About Town. Sometimes colors can look so similar, it's hard to tell the subtle differences. Impassioned is more of a juicy watermelon pink whereas Girl About Town is a vivid violet toned fuchsia. If you're trying to debate between the two, do you want a true pink or a more purple? If pink, go for Impassioned. If purple, go for Girl About Town. Or heck, get both.
Hope you have a great weekend. It's rainy and windy where I live and I have a couple of study guides to do, a paper, and a review and a care plan. I love school and all, but dang, I could use a vacation.
Have a great day,
T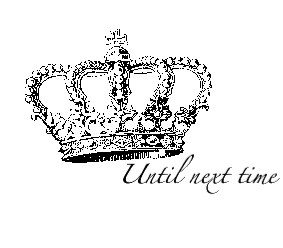 By:

Baroque In Babylon
1 Comments
at 13:03
Links to this post